Furnace Replacement & Heating Installation

Petersburg, MI, Milan, MI, Britton, MI, Maybee, MI, Monroe, MI & Temperance, MI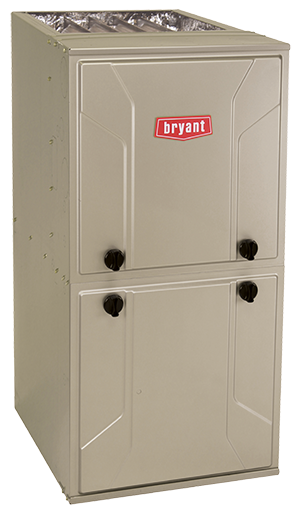 Providing Professional Heating Installations Throughout Petersburg, MI and surrounding areas
Family owned and operated, Thompson Plumbing, Heating & A/C Inc. maintains the exacting standards of business ethics, job performance, and customer satisfaction ratings to earn qualification as a Bryant Factory Authorized Dealer. When you call us at (734) 279-1244 for heating system installation in Petersburg, MI and surrounding areas, there's no question of value or rewards from your investment. We maximize return from your energy dollar through industry-leading heating innovations, perfectly sized and implemented. Whether a new construction project or existing home or business, we determine the specific requirements and match the ideal solution.
Expert Heating System Installations
Interested in a modern gas furnace, boiler, heat pump, geothermal HVAC system, high velocity system, ductless option, or not entirely sure? We're here to help, offering everything from straightforward heating to the bells and whistles that not only add convenience and offer superior control, but significantly trim expense.
For trustworthy heating installation & replacement, call Thompson Plumbing, Heating & A/C Inc. today!
Let's answer the severe winter weather with adaptable speed technology, zoned control, WiFi connectivity, and exceptional efficiency and reliability. Our experienced team completes the installation process according to a strict schedule, taking advantage of our in-house sheet metal fabrication shop to customize design and ensure proper fit. For a job done right, choose Thompson Plumbing, Heating & A/C Inc. for heating system installation anywhere in Petersburg, Dundee, Ida, Britton, Ottawa Lake, Lambertville, Maybee, Milan, Temperance, Tecumseh, Monroe, and Erie, MI.
---
Furnace Installation Near Me & Heating Installation in Dundee, MI
Serving Petersburg, MI and surrounding areas
Featured Service Areas:
Petersburg, Dundee, Ida, Britton, Ottawa Lake, Lambertville, Maybee, Milan, Temperance, Tecumseh, Monroe, and Erie, MI
Furnace Installation Near Me ∴ Temperance, MI ∴ Ida, MI ∴ Maybee, MI