Furnace Service & Heating Service

Dundee, MI, Ida, MI, Monroe, MI, Petersburg, MI, Lambertville, MI & Milan, MI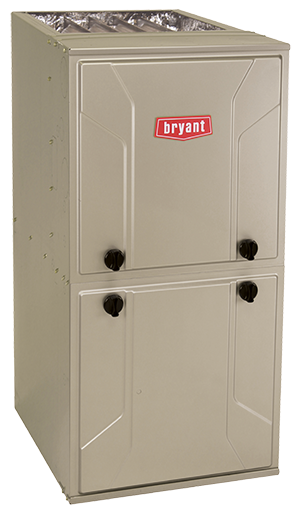 Providing Professional Heating Service Throughout Petersburg, MI and surrounding areas
At Thompson Plumbing, Heating & A/C Inc., we prefer to prevent problems before they disrupt comfort, waste energy, and cause greater damage. Established in 1964, we've seen that most heating malfunctions could have been avoided with proactive maintenance. We've responded by making our services as convenient, affordable, and rewarding as possible.
Dependable Heating System Maintenance
When you call us at (734) 279-1244, a friendly and helpful member of our staff is happy to accommodate your busy schedule. Our uniformed and fully licensed professionals meet the appointment time and are prepared to handle any make, model, or type of heating system, including boilers, furnaces, heat pumps, geothermal options, high velocity HVAC, and ductless units.
With regular heating service from our team, you'll be comfortable all winter long!
Family owned and operated, Thompson Plumbing, Heating & A/C Inc. upholds qualification as a Bryant Factory Authorized Dealer. Our standards of business ethics, job performance, and customer satisfaction ratings are unmatched. We provide trusted, affordable, and lasting solutions to the severe winter weather in Petersburg, MI and surrounding areas. With annual troubleshooting, cleaning, and tuning, our specialists optimize heating system performance, minimizing the chance of failure, energy waste, safety issues, air quality concerns, diminished capacity, and excessive running costs. Thompson Plumbing, Heating & A/C Inc. protects your investment and comfort with conscientious service across Petersburg, Dundee, Ida, Britton, Ottawa Lake, Lambertville, Maybee, Milan, Temperance, Tecumseh, Monroe, and Erie, MI.
---
Furnace Maintenance Near Me & Furnace Service in Petersburg, MI
At Thompson Plumbing, Heating & A/C Inc. We Offer a Variety of HVAC Services:
Heating Repair
Heating Installation
New Construction
Ductless HVAC
VRF Systems
High Velocity HVAC
Geothermal
Serving Petersburg, MI and surrounding areas
Featured Service Areas:
Petersburg, Dundee, Ida, Britton, Ottawa Lake, Lambertville, Maybee, Milan, Temperance, Tecumseh, Monroe, and Erie, MI
Furnace Maintenance Near Me ∴ Temperance, MI ∴ Ottawa Lake, MI ∴ Dundee, MI