Air Conditioner Repair, Air Conditioning Repair & A/C Repair

Blissfield, MI, Temperance, MI, Milan, MI, Ida, MI, Petersburg, MI & Maybee, MI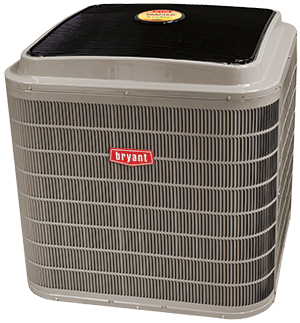 Family owned and operated, Thompson Plumbing, Heating & A/C Inc. takes every opportunity to prove we're the best choice for air conditioner repair in Petersburg, MI and surrounding areas. We invite you to contact us at (734) 279-1244. Enjoy the benefits of our commitment to customer satisfaction. We're happy to oblige your hectic lifestyle with a prompt and convenient appointment. Our fully licensed, uniformed, factory-authorized technicians arrive at the scheduled time and prepared with leading-edge technology, authentic manufacturer's replacement parts, and the experience to resolve nearly any problem on the spot.
A/C Repairs You Can Count On
Thompson Plumbing, Heating & A/C Inc. is well-versed in all makes, models, and styles of cooling equipment, including central air conditioners, heat pumps, high velocity systems, geothermal units, and ductless options. Our team further specializes in a full spectrum of duct repair, cleaning, and sealing, and have access to an on-site sheet metal fabrication shop to quickly resolve even the toughest challenges without delay.
Call on our team of experts for all your air conditioning repair needs!
Providing residential and commercial HVAC service, Thompson Plumbing, Heating & A/C Inc. completes accurate diagnosis and offers cost-effective recommendations. Our priority is the energy efficient, dependable, and peak operation of your system. We are your trusted, affordable, and expert source for air conditioner repair, and we're always available for Emergency Assistance anywhere in Petersburg, Dundee, Ida, Britton, Ottawa Lake, Lambertville, Maybee, Milan, Temperance, Tecumseh, Monroe, and Erie, MI.
---
Central Air Repair & Air Conditioning Repair in Dundee, MI
Serving Petersburg, MI and surrounding areas
Featured Service Areas:
Petersburg, Dundee, Ida, Britton, Ottawa Lake, Lambertville, Maybee, Milan, Temperance, Tecumseh, Monroe, and Erie, MI
Central Air Repair ∴ Blissfield, MI ∴ Temperance, MI ∴ Maybee, MI